Luma's Lamp Battery Guide by GMDisuko
With the new Luma's Lamp Battery, you can power up your lamps to give it a unique visual effect to show off to other racers. These visual effects vary accordingly to the nature of their lamp type.
Before we start, you will first need to purchase a "Luma's Lamp Battery" from the shop.

Then, you will have to double click on Luma's Lamp Battery in your inventory to open up a window. Drag your desired lamp to be powered up into the current performance slot and click on upgrade to complete the process.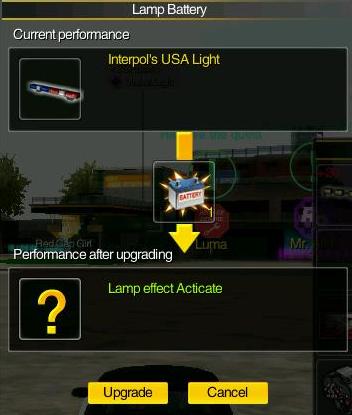 Congratulations, you have successfully charged your lamp with "Luma's Lamp Battery".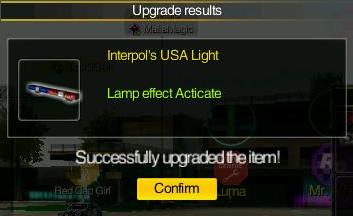 Equip your lamp now to see its effects.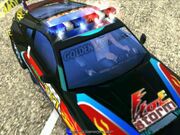 Please do take note that only lamp's with the option "Lamp effect Inactivate" have their own unique visual effects like the "Interpol's USA Light" and "Interpol's Hard Boiled".
Lamps with the option "Public use effect inactivate" will only be granted a special sparkling visual effect when used with "Luma's Lamp Battery".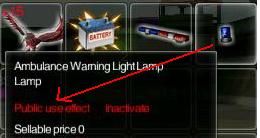 The "Public use effect Activate" visual effect is also the same as the visual effect for a lamp attaining grade +10 and higher.
What are you waiting for?
Enjoy powering up your lamps in RayCitySEA now!!
-GMDisuko