Dear racers,
Here is how you can upload your self-customised guild logo into RayCitySEA.
1. You have to be in a rank of guild master or manager to change your guild logo.
2. You need to design or upload a guild logo of dimensions 32x32 pixels in PNG format.
3. Your guild logo has to be named "GuildLogo.png", then placed into the main directory of RayCitySEA installed into your computer.
(eg. C:\Program Files\PlayPark\RayCitySEA\GuildLogo.png )
4. Now pay Guild NPC (Cool Kong) a visit.
5.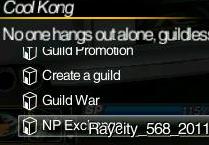 Select the NP Exchange function.
6.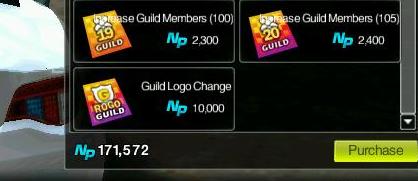 Scroll down and look for item "Guild Logo Change" and purchase it for 10,000 NPs.
7. Now, go to your inventory and double click on the "Guild Logo Change" item to use it.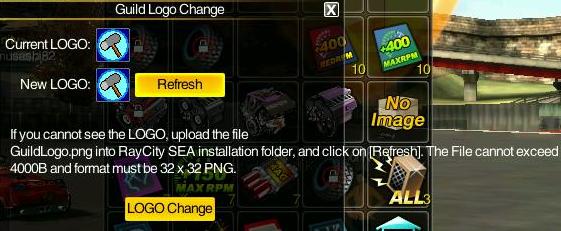 8. Finally, Click on "LOGO Change" to submit your new guild logo entry.
Note: Your guild logo will not be changed instantly as it will be submitted to the GMs for an abuse check before it is approved for public use. Guild logo checks take place daily.
Have fun!
-GMDisuko